Alex S. Evers, MD
SmartTots Steering Committee, Member Scientific Advisory Board, Co-Chair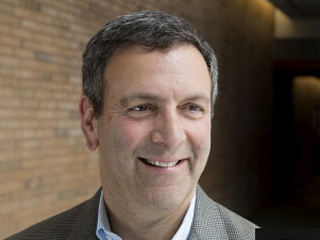 Alex S. Evers, MD
Washington University in St. Louis
Scientific Profile
Areas of Specialty: Dr. Evers is a practicing anesthesiologist with board certifications in anesthesiology and internal medicine.
Clinical Care and Research Activities: In addition to leading the Department of Anesthesiology at Washington University School of Medicine in St. Louis, Missouri, Dr. Evers is a practicing anesthesiologist recognized by Best Doctors, Inc. as one of the best doctors in America. As a researcher, Dr. Evers is interested in clarifying the molecular mechanisms through which anesthetics depress nervous system function. He is interested particularly in identifying the target molecules with which anesthetics interact, and characterizing these interactions. To support this research, Dr. Evers and colleagues have developed a photo-labeling technique, which allows them to identify the specific parts of proteins that interact with anesthetic drugs. The ultimate goal of this research is to classify the binding sites responsible for the production of anesthesia.
Dr. Evers is an active member of the International Anesthesia Research Society's (IARS) Board of Trustees, and has been instrumental in the conceptual development of SmartTots since its formation in 2008. Dr. Evers exudes the scientific caliber and dedication to patient safety necessary to co-chair the SmartTots Scientific Advisory Board.
SmartTots
Steering Committee, Member Scientific Advisory Board, Co-Chair
International Anesthesia Research Society
Executive Committee, Chair-Elect
Board of Trustees, Member
Washington University School of Medicine in St. Louis
Henry E. Mallinckrodt Professor, Anesthesiology
Head, Department of Anesthesiology
Professor, Internal Medicine
Professor, Developmental Biology
Education
New York University Medical Center – MD (1978)
Training
Pharmacology Fellowship, Washington University School of Medicine (1986)
Surgical Intensive Care Fellowship, Massachusetts General Hospital (1983)
Anesthesia Residency, Massachusetts General Hospital (1982)
Internal Medicine Residency, Michael Resse Hospital (1981)
Professional Affiliations
International Anesthesia Research Society
Honors and Achievements
Best Doctors in America, Best Doctors, Inc (2008-2010)