SmartTots-Funded Research Projects
SmartTots is pleased to announce Robert Block, PhD and Caleb Ing, MD as the recipients of our inaugural round of research grants. Dr. Block and Dr. Ing are investigating the existence of a clinical signal suggesting poor neurocognitive outcomes as the result of early exposure to anesthesia. Both recipients received $100,000 to fund their studies. Read More
---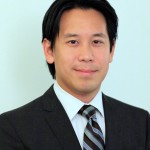 Caleb Ing, MD
Columbia University
Anesthetic Exposure Duration and Effects on Cognitive and Language Ability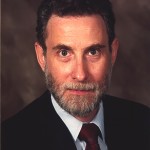 Robert Block, PhD
University of Iowa
General Anesthesia During Human Infancy and Brain Development
IARS Awards $750,000 Grant to Investigate Effect of Anesthetics in Non-Human Primates (NHPs)
IARS awarded Ansgar Brambrink, MD, PhD, of Oregon Health & Science University, with a $750,000 research grant to investigate long-term consequences of anesthesia exposure in infant non-human primates (NHPs), an experimental model with high translational relevance to the human condition. Dr. Brambrink's studies will determine whether negative consequences occur in non-human primates, which should bring the scientific and medical communities closer to translating the animal data to humans. Read More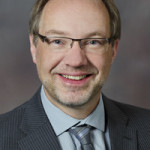 Ansgar Brambrink, MD, PhD
Oregon Health & Science University
Long-Term Outcome of Single vs. Triple Anesthesia Exposure of Infant Monkeys
---
Special Thanks!
The Japan Society for Clinical Anesthesia Donates $20,000!
The Japan Society for Clinical Anesthesia (JSCA) has demonstrated its commitment and support of the SmartTots Initiative with a donation of $20,000 for pediatric anesthesia research. Read More
---
Over $17,000 Raised for SmartTots Research at the IARS 2012 Annual Meeting!
Thank you to all who attended the 2012 Party with a Purpose fundraiser, held at this year's IARS Annual Meeting in Boston, on May 20, 2012. The event hosted more than 140 guests and raised more than $17,000 for SmartTots research!
Thanks again to the event sponsors and donors for their generous contributions! To view photos from this year's Party with a Purpose, including Dr. Steven Shafer's escape from a straight jacket, visit the SmartTots Facebook page!
---
Recent Research Articles
SmartTots Researchers Publish Separate Articles Linking Single Anesthetic Exposure to Poor Neurocognitive Outcomes in Pediatric Patients
Long-term Differences in Language and Cognitive Function After Childhood Exposure to Anesthesia
Are Anesthesia and Surgery during Infancy Associated with Altered Academic Performance during Childhood?
---
Clonidine Abolishes the Adverse Effects on Apoptosis and Behavior after Neonatal Ketamine Exposure in Mice
An increasing amount of both experimental and epidemiological data indicates that neonatal anesthesia causes disruption of normal brain development in rodents and primates, as manifested by acute increased apoptosis and long-lasting altered behavior and learning. It is necessary to seek strategies that avoid the possible adverse effects after anesthesia. Read More
---
Review Article: Neuraxial Analgesia in Neonates and Infants: A Review of Clinical and Preclinical Strategies for the Development of Safety and Efficacy Data
Recent preclinical reports of adverse effects of general anesthetics on the developing brain have increased awareness of the potential benefit of neuraxial anesthesia/analgesia to avoid or reduce general anesthetic dose requirements. Read More
---
Neonatal Exposure to Sevoflurane Causes Apoptosis and Reduces nNOS Protein Expression in Rat Hippocampus
A growing number of studies have shown that commonly used anesthetic agents may cause neurohistopathological changes and persistent behavioral impairments in the developing brain. The effects of sevoflurane, a widely used substance in pediatric anesthesia, on the developing brain have not been thoroughly analyzed thus far. Read More