Available In Person and Virtually! Don't Miss This Thought-Provoking Panel!
Investigators and experts on anesthesia neurotoxicity will present the findings from their recently funded research as well as major discoveries from international seminal studies. During this session, you will ascertain how these recent results advance the research on this topic.
Onsite Location for In-person Attendees: Hyatt Regency Denver at Colorado Convention Center, Room: Centennial E-H
Online Access for Virtual Attendees: Click here.
Panel: Update on SmartTots Initiative and Research Funding
Sunday, April 16, 2023, 2:00 pm – 3:00 pm MDT
Moderator: Dean B. Andropoulos, MD, MHCM
SmartTots Medical Officer; Anesthesiologist-in-Chief at Texas Children's Hospital, and Professor of Anesthesiology and Pediatrics, and Vice Chair for Clinical Affairs in the Department of Anesthesiology at Baylor College of Medicine, Houston, TX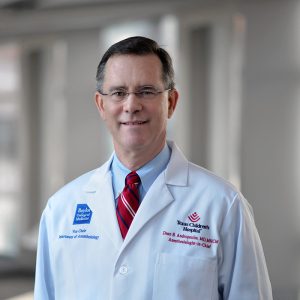 Introduction
Dean B. Andropoulos, MD, MHCM
Dean B. Andropoulos, MD, MHCM, holds the Burdett S. Dunbar, M.D. Chair in Pediatric Anesthesiology. He leads a department of over 95 Pediatric Anesthesiologists, performing more than 55,000 anesthetics annually. His clinical focus is anesthesia for congenital heart disease, and research interests are neurological monitoring and outcomes in congenital heart surgery, and anesthetic neurotoxicity. Dr. Andropoulos is editor of two textbooks, Gregory's Pediatric Anesthesia, 6th Edition; and Anesthesia for Congenital Heart Disease, 4th Edition. He serves as the Medical Officer of SmartTots, an international collaborative effort sponsored by the International Anesthesia Research Society, designed to increase the safety of anesthetic and sedative drugs for the millions of children who undergo medical procedures each year.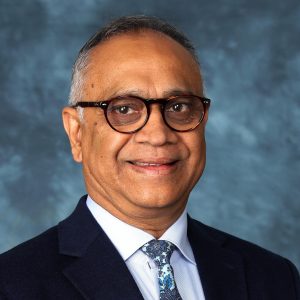 Update on SmartTots Initiative
Santhanam Suresh, MD, MBA
IARS Board Chair; Senior Vice-President and Chief of Provider Integration; Attending Physician, Anesthesiology; Arthur C. King Board Designated Professorship in Anesthesiology, Ann & Robert Lurie Children's Hospital of Chicago; Professor of Anesthesiology and Pediatrics, Northwestern University Feinberg School of Medicine, Chicago, IL
Santhanam Suresh, MD, MBA, current Chair of the IARS Board of Trustees, has been instrumental in developing research that has transformed pain management in children worldwide, specifically with his innovations in the use of nerve blocks for perioperative pain control in infants, children and adolescents. Optimizing pain management in a variety of clinical contexts has long been the focus of his research and clinical practice throughout his career.
Since 2013, Dr. Suresh has served as Chair of SmartTots. Recently, he also received the 2023 Gaston Labat Award and lectureship by the American Society of Regional Anesthesia (ASRA) for his significant contributions to advance the specialty of regional anesthesia.
Dr. Suresh is also an active member of a number of other anesthesiology societies including service on the Education Committee for the Society for Pediatric Anesthesia; oral board examiner, Board member, and former president of the American Board of Anesthesiology; service on the committees on Regional Anesthesia and the Scientific and Educational Exhibits, and past chair of the Annual Meeting Oversight Committee for the American Society of Anesthesiologists; and former member of the ACGME Residency Review Committee for Anesthesiology. Additionally, he was a member of the ASRA Pain Medicine Board of Directors from 2011-2015 and received the ASRA Distinguished Service Award in 2016.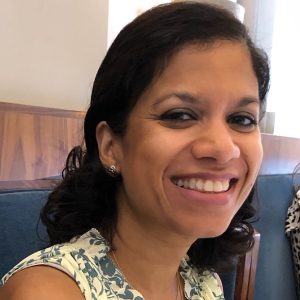 Role of Mossy Fiber Terminals in Early Anesthesia Neurotoxicity
Jimcy Platholi, MS, PhD
2022 SmartTots Research Grant Recipient; Assistant Professor of Neuroscience, Brain and Mind Research Institute, and Assistant Professor of Neuroscience in Anesthesiology, Anesthesiology, Weill Cornell Medical College, New York, NY
Dr. Jimcy Platholi's laboratory at Weill Cornell Medicine is investigating how modulation of activity-dependent signaling molecules, such as brain-derived neurotrophic factor (BDNF) and ion channels, contribute to sustained and pathological actions on synaptic plasticity in anesthesia, depression, and neurodegenerative disease. Specifically, her group studies how individual genetic variations in BDNF influence susceptibility for cognitive dysfunction following isoflurane anesthesia and to non-response of low-dose ketamine in depressed patients. She is also interested in the role of anesthetics as novel inhibitors of hyperexcitability in early neurodegeneration. The lab research strategies include pharmacological and functional assays in cellular systems with in vivo Ca2+ imaging and behavioral studies in transgenic mouse models.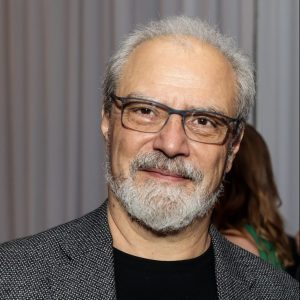 Neurodevelopmental Outcome After Standard vs. Low-Dose Sevoflurane: The TREX Trial
Peter Szmuk, MD
Professor of Anesthesiology in the Department of Anesthesiology,  University of Texas Southwestern; and Director of Pediatric Clinical Research in the Division of Pediatric Anesthesia, Children's Medical Center, Dallas, TX
From the beginning of his career, Dr. Peter Szmuk has been involved with clinical research which has resulted in over 140 publications. He works persistently in large collaborative projects like the GAS Study in which 24 centers from North America, Europe, Australia and New Zealand worked together in the only prospective randomized trial dedicated to the role of general anesthetics in neurodevelopment of young patients. Partially supported by NIH, this important research has resulted in multiple publications including in The Lancet. He is also currently leading the follow-up pilot study, the T-REX Study. He has participated in multiple industry-sponsored, pediatric pain, pharmacokinetic and pharmacodynamic studies. As the Director of Pediatric Clinical Research at his institution for over 15 years now, he has been able to develop a robust and dedicated research team.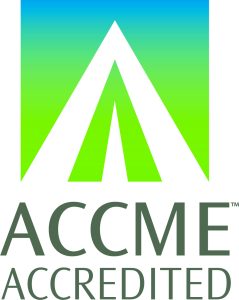 Continuing Medical Education Activity Information
ACCME Accreditation and Designation Statements
The IARS is accredited by the ACCME to provide continuing medical education for physicians.
The International Anesthesia Research Society designates the IARS 2023 Annual Meeting live activity for a maximum of 19.5 AMA PRA Category 1 Credits™.
Physicians should claim only the credit commensurate with the extent of their participation in the activity.
MOCA 2.0® Part 2 – Patient Safety
The IARS 2023 Annual Meeting offers up to 19.5 MOCA points, of which 14.5 points contribute the patient safety CME component of the American Board of Anesthesiology's redesigned Maintenance of Certification in Anesthesiology™ (MOCA®) program, known as MOCA 2.0®.
Sessions approved for ABA MOCA 2.0® Patient Safety CME credit are designated by

.
Additional CME information is available here: https://meetings.iars.org/general-information/cme/.