SmartTots Newsletter
Archived Articles
January Newsletter
Research News & Updates
Consequences of General Anesthesia in Infancy on Behavior and Brain Structure. Salaün et al. February 2023
What is the effect of a single early exposure v. no exposure to general anesthesia (GA) on behavior and brain anatomy? Investigators conduct two complementary studies, one using 6-8-week-old mice and a second in children ages 9-10 years. Findings show adult mice with early postnatal exposure to GA have chronic exacerbated fear behavior; there is an 11% reduction in gray matter. Human findings suggest lower emotional control after a single exposure; there is a 6.1% reduction in the posterior part of the right inferior frontal gyrus after a single exposure to GA.
Comparer Pommes et Oranges: Perils of Translating Rodent Studies to Human Outcomes. Mary Ellen McCann & Sulpicio G. Soriano. February 2023
This editorial critiques the study by Salaün et al as it attempts to translate findings on the effects of anesthesia in neonatal rodents to children. There are many problems with this comparison: 1) investigators have no access to past anesthesia records in human subjects; 2) children and rodents receive different anesthetic agents; 3) the ages of children and rodents are incongruous; 4) the brain regions affected in children and rodents are anatomically different; 5) baseline cognitive and behavioral status for children missing from source data; 6) the comparison of deranged contextual fear conditioning in rodents to lower emotional control in children is "a leap of faith."
Association of sedation and anesthesia on cognitive outcomes in very premature infants: a retrospective observational study. Moser et al. December 2022
Investigators explore the association between early exposure to volatile anesthetics, those discussed in the 2016 United States Food and Drug Administration warning, and full-scale intelligence quotient (FSIQ). Subjects in this retrospective cohort study include 731 preterm infants born at < 29 weeks gestation, assessed at 36 months. Anesthetic/sedative exposure was associated with a decrease in FSIQ — imputed and complete case analyses show unadjusted associations at -7 and -6 FSIQ points v. adjusted associations at -3 and -4 FSIQ points. There is no association between opioid exposure and FSIQ.
Anesthesia and neurodevelopment after 20 years: where are we now and where to next? Bailey & Whyte. December 2022
This editorial discusses recent government warnings on anesthesia in pregnant women and young children, the latest findings from clinical trials, unanswered questions about anesthesia and its association to neurotoxicity, and new directions in pediatric anesthesia neurotoxicity research. The authors praise Moser et al for their "unique contribution to the literature," "exclusive focus on extremely premature infants," and "rigor in adjusting for and measuring confounding variables." Moser et al's study "reminds us to continue to explore all avenues to apply primum non nocere (do no harm) to the very best of our individual and collective abilities."
Readability, Content, and Quality of Online Patient Education Materials on Anesthesia and Neurotoxicity in the Pediatric Population. Freed et al. December 2022
The authors evaluate patient education materials (PEMS) on pediatric anesthesia (27 examples) and neurotoxicity (8 examples) from websites of pediatric anesthesiology fellowship programs in the United States. Findings, based on the Patient Education Assessment Tool for Print and a test of reading level, yield generally poor results and a need for improvement. 100% of PEMS on neurotoxicity and only 13% on pediatric anesthesia mention the 2016 U.S. Food and Drug Administration safety warning. 60% of PEMS have "poor actionability" and 83% have "good understanding." The mean readability score is greater than the recommended 6th grade level.
Justification Of Empiric Methodology to Determine Dexmedetomidine Dose for the TREX Study. Disma et al. November 2022
What is the appropriate target concentration for pediatric sedation with dexmedetomidine (DEX) in combination with remifentanil (RFT) and low dose sevoflurane? This study describes results from the Italian arm of the TREX (Trial Remifentanil Dexmedetomidine) Phase III clinical trial in children < 2 years having ≥ 2 hours of anesthesia. Findings show that 1) plasma concentrations of DEX are predictable based on the infant's age and size; 2) the trial's initial DEX concentration of 0.6 μg . L-1 is inadequate; and 3) a higher loading dose of 1.0 μg . kg−1 followed by a 1.0 μg . kg−1.h−1 infusion is adequate.
Analgesia, Sedation, and Anesthesia for Neonates With Cardiac Disease. Smith-Parrish et al. November 2022
This article discusses the assessment and management of pain and discomfort in pediatric interventions involving anesthesia, analgesia, and other forms of sedation. The authors review doses and side effects of commonly used medications and provide recommendations for their use in newborns with heart disease. Procedures requiring deeper levels of sedation may call for airway and hemodynamic support. An early multimodal, multidisciplinary approach to the delivery of anesthesia/sedation is beneficial for safe patient management before, during, and after interventional procedures and surgery. These steps will help to reduce problems with sedation tolerance and postoperative delirium that can contribute to long-term cognitive dysfunction.
Environmental enrichment holds promise as a novel treatment for anesthesia-induced neurocognitive disorders. Xiaohan Chang & Yue Tian. November 2022
In their review, the authors summarize recent research on environmental enrichment (EE), a novel and easy-to-implement rehabilitation treatment strategy to reduce anesthesia-induced neurotoxicity in the developing brain. In animal experiments, EE can include adding extra food, water, and play tools to foster and stimulate learning and memory. Findings show EE exerts its protective potential through different molecular mechanisms. Intervention mode, timing, and duration play critical roles in fostering EE's neuroprotective effects.
Anesthesia and developing brain: What have we learned from recent studies. Yixuan Niu, Jia Yan, & Hong Jiang. November 2022
In their review, the authors summarize progress in clinical and preclinical studies that provides new approaches and therapeutic targets for protecting the developing brain from anesthesia-induced neurotoxicity (AIN). Clinical studies in children often focus on the effects of single and multiple exposures to anesthesia. Current preclinical studies often look for mechanisms of AIN. Whether observed mechanisms on neurotoxicity in rodents translate to human subjects remains unclear. One alternative research approach is to combine single-cell sequencing technologies to screen for differential gene expression in non-human primates—because they are more genetically similar to humans than rodents–followed by in vivo validation in rodents.
Neurotoxic Impact of Individual Anesthetic Agents on the Developing Brain. Ji & Karlik. November 2022
In their review, the authors address the ongoing controversy in identifying the risk of general anesthesia to the developing brain. The discussion includes a brief summative review of common volatile anesthetics and addresses the strengths and limitations of both preclinical and clinical research on anesthesia-induced neurotoxicity, highlighting important findings since the 2016/2017 Drug Safety Communications from the FDA. "At this time, data with animal models cannot entirely defend a potential association between the use of anesthetic agents and subsequent impact on neurocognitive development," comment investigators. "It is becoming more evident that a brief single exposure to anesthesia, regardless of type, is not associated with any profound impairment in neurodevelopment and neurocognitive outcomes in children."
Spatial and temporal alterations of developing oligodendrocytes induced by repeated sevoflurane exposure in neonatal mice. Zhihao Zhang et al. December 2022
How does repeated exposure of young mice, on Postnatal Days (PNDs) 6-8, to sevoflurane (SEVO) affect their brains and behavior? Findings show that 1) general anesthesia (GA) induces the proliferation of oligodendrocyte (oligo/oligos) progenitor cells in the corpus callosum (CC) and hippocampus (HC) on PNDs 8-32; 2) mature oligos statistically reduce in the CC and HC after PND 32; 3) clemastine, an antihistamine, can significantly increase the number of mature oligos, promote myelination, and support cognition. Early exposure to SEVO affects oligo maturation and proliferation that contributes to GA-induced cognitive impairment.
Neonatal ketamine exposure impairs infrapyramidal bundle pruning and causes lasting increase in excitatory synaptic transmission in hippocampal CA3 neurons. Cabrera et al. December 2022
Using mice, investigators explore the immediate and long-term effects of neonatal exposure to ketamine (KT) on stereotyped axonal pruning of the infrapyramidal bundle (IPB). How do impairments in the IPB, which normally supports healthy brain circuitry, alter synaptic transmission in hippocampal neurons? Findings show that neonatal KT exposure 1) interferes with normal neural circuit development and leads to a lasting increase in excitatory synaptic transmission; 2) increases the frequency/amplitude of miniature excitatory postsynaptic currents; and 3) leads to an extension of positive IPB fibers farther than normal into the stratum pyramidale of the hippocampus in juvenile mice.
Neonatal Isoflurane Exposure in Rats Impairs Short-Term Memory, Cell Viability, and Glutamate Uptake in Slices of the Frontal Cerebral Cortex, But Not the Hippocampus, in Adulthood. de Oliveira et al. November 2022
What are the short and long-term effects of a single neonatal dose of isoflurane (ISO)? Investigators administer ISO to mice on Postnatal Day 7 followed by ex vivo analysis of cortical and hippocampal brain slices for cell viability and susceptibility to in vitro glutamate challenge, along with behavioral tests in adulthood. Findings show, a single neonatal exposure to ISO does not alter cell viability in cortical and hippocampal brain slices in infancy. When assessed in adulthood, a single neonatal ISO exposure 1) does selectively decrease cell viability and glutamate uptake in cortical slices; and 2) does induce short-term memory impairment in recognition tasks; but 3) does not alter hippocampal slice viability or glutamate uptake.
Research progress on molecular mechanisms of general anesthetic-induced neurotoxicity and cognitive impairment in the developing brain. Jiaojiao Wang & Zhihui Liu. November 2022
This scientific review clarifies research findings, primarily in preclinical studies, on the underlying molecular mechanisms of general anesthesia (GA)-induced neurotoxicity and cognitive impairment in the developing brain after surgery. The authors discuss 1) studies on neurotoxicity in common anesthetics; 2) signaling pathways; 3) non-coding ribonucleic acid (RNA); 4) molecular protein; and 5) other potential mechanisms of neurotoxicity. Delving more deeply into available studies on molecular mechanisms may provide critical references for clinicians, as they seek new treatment strategies for pediatric anesthesia neurotoxicity and cognitive impairment caused by general anesthetics.
Parvalbumin interneuron loss mediates repeated anesthesia-induced memory deficits in mice. Soriano Roque et al. November 2022
What are the underlying mechanisms of long-lasting anesthesia-induced cognitive impairment in neonatal and postnatal mice? Investigators find repeated exposure of postnatal mice to general anesthesia (GA) induces brain cell death and loss of parvalbumin (PVB)-positive inhibitory interneurons in the hippocampus (HC). Deletion of Mitochondrial Anchored Protein Ligase, a pro-death protein, helps to prevent the loss of PVB interneurons, reduce anesthesia-induced deficits in pyramidal cell inhibition, and rescue long-term memory. Partial depletion of PVB interneurons in neonates also creates long-lasting memory impairment.
Egr2 contributes to age-dependent vulnerability to sevoflurane-induced cognitive deficits in mice. Ye-Ru Chen et al. November 2022
What are the molecular mechanisms underlying sevoflurane (SEVO)-induced neurotoxicity vis-à-vis the Early Growth Response-2 (Egr2) gene? Investigators administer SEVO for 2 hours/day for 3 days to young (Postnatal Day 6) and early adult (6-week old) mice. Findings show SEVO 1) induces significant long-term learning impairments of young mice; 2) significantly upregulates Egr2 in young mice and 3) stimulates distinct transcription responses in the Egr gene family in both young and early adult mice. Injection of Egr2 shRNA adeno virus alleviates SEVO-induced cognitive deficits and injection of Egr2 overexpression virus aggravates SEVO-induced learning impairments—in young mice only.
Neonatal exposures to sevoflurane in rhesus monkeys alter synaptic ultrastructure in later life. Fehr, Janssen, Park & Baxter. November 2022
How does sevoflurane (SEVO) affect synaptic ultrastructure in the dorsolateral prefrontal cortex (dlPFC) and hippocampus (HC) without the confounding factors of surgery and illness? Investigators administer SEVO to neonatal monkeys and assess them 4 years later. Findings show 1) a reduction in the area of the largest synapse in the HC and dlPFC, predominantly in the perforated and nonperforated spinous synapses, respectively; and 2) subtle changes in mitochondrial morphology and localization in both regions. These ultrastructure changes in primates may inform future research on anesthesia-induced alterations in synaptic transmission and behavioral deficits.
Ketamine modulates neural stem cell differentiation by regulating TRPC3 expression through the GSK3β/β-catenin pathway. Ying-Jun She et al. November 2022
What are the mechanisms of ketamine (KT) in neural stem cell (NSC) differentiation? Investigators extract NSCs from the hippocampi of neonatal rats and treat them with KT to induce NSC differentiation, followed by testing. Findings show KT 1) promotes neuronal differentiation of NSCs in a dose-dependent manner; 2) influences NSC differentiation by regulating transient receptor potential canonical 3 (TRPC3) expressions; and 3) represses TRPC3 expression with a significant increase and decrease in phosphorylated glycogen synthase kinase 3β (beta) and β-catenin protein expression, respectively. These actions promote differentiation of NSCs into neurons while inhibiting their differentiation into astrocytes.
Repeated sevoflurane exposures inhibit neurogenesis by inducing the upregulation of glutamate transporter 1 in astrocytes. Fanli Kong et al. November 2022
What is the role of glutamate transporter 1 (GLT1) in the sevoflurane (SEVO)-induced decrease in neurogenesis? Investigators expose neonatal rat pups to 3% SEVO for 2 hours on 3 consecutive days, followed by study of brain cells and observations of rats in adulthood. Findings show multiple SEVO exposures induce a decrease in neurogenesis with a cascade of events, including neuron loss, calcium overload, and activation of messenger ribonucleic acid (mRNA) translation. The activation in mRNA translation causes upregulation of GLT1 that in turn induces the death of astrocytes. Inhibiting GLT1 ends SEVO-induced cognitive deficits in adult rats, thus clarifying the role of GLT1 in SEVO-induced cognitive impairment.
Sevoflurane induces microRNA-18a to delay rat neurodevelopment via suppression of the RUNX1/Wnt/β-catenin axis. Yuge Jiang et al. October 2022
What are the underlying mechanisms of sevoflurane (SEVO) on neural stem cell (NSC) proliferation? Researchers treat neonatal rat hippocampal (HC) tissues with SEVO and isolate neural stem cells, followed by assessments of cell expression and assays of NSCs. Findings show 1) SEVO induces high expression of micro ribonucleic acid-18a (miRNA-18a) in HC tissues and NSCs; 2) miRNA-18a downregulates Runt Related Transcription Factor 1 (RUNX1) expression; and 3) RUNX1 promotes NSC proliferation by activating the Wingless-Related Integrated Site/Beta-Catenin signaling pathway.
The propofol-induced mitochondrial damage in fetal rat hippocampal neurons via the AMPK/P53 signaling pathway. Fei Xiao et al. October 2022
Propofol (PPF) may be neurotoxic to the developing brain by inhibiting mitochondrial (MT) function—what is the mechanism behind this? The authors culture primary fetal rat neurons, incubate them in PPF for different lengths of time and in different concentrations, followed by analysis. Findings show PPF inhibits 5′ adenosine monophosphate-activated protein kinase (AMPK) activity in neurons; upregulates the expression of protein 53 (p53); and activates an MT-dependent brain pathway that may lead to neuronal cell death.
Identification of Prefrontal Cortex and Amygdala Expressed Genes Associated With Sevoflurane Anesthesia on Non-human Primate. Yanyong Cheng, Siyu Liu, Lei Zhang, and Hong Jiang. July 2022
How do the roles of the amygdala (AMG) and the prefrontal cortex (PFC) differ in anesthesia-induced neurotoxicity? Using baby monkeys, investigators analyze transcriptional patterns in different brain regions to reveal their functions and differentially expressed gene sets after exposure to sevoflurane (SEVO). Findings show the functional annotations of the PFC, when compared to the transcriptional patterns of the AMG, are more enriched in glial cell related biological functions than in neuron and synapsis development after exposure to SEVO.
Fall
If you've been following the latest scientific research, you know that the animal studies indicate that certain common anesthetic and sedation drugs appear to harm the developing brain. SmartTots is accelerating efforts to fund research to identify and lessen the risks for children.
Learn how you can help at SmartTots.org/donate
---
Consensus Statement on the use of Anesthetic and Sedative Drugs in Infants and Toddlers
Join us for the Second EuroSTAR – SmartTots Scientific Conference:  Pediatric Anesthesia and Neurotoxicity, June 8 – 10, 2017, Genoa, Italy 
---
Research News & Updates 
Recent Study Shows No Difference between General Anesthesia and Regional Anesthesia in Short Duration Surgery, October 2015
GAS study researchers release report describing the secondary outcome of cognitive performance at 2 years of age based on 532 subjects. Read More
---
SmartTots responds to the release of the GAS Study results with a Supplement to the Consensus Statement.  Read More
---
microRNA Expression Profiling of Propofol-Treated Developing Rat Hippocampal Astrocytes, June 2015
Our results shed light on the anesthetic mechanism of propofol and have implications for its use in the clinical setting. Read More
---
Regional (spinal, epidural, caudal) versus general anaesthesia in preterm infants undergoing inguinal herniorrhaphy in early infancy, June 2015
There is a particular need to examine the impact of the choice of spinal over general anaesthesia on respiratory and neurological outcomes in high-risk infant subgroups with severe respiratory disease and previous brain injury. Read More
---
Cognition and Brain Structure Following Early Childhood Surgery With Anesthesia, June 2015
The present findings suggest that general anesthesia for a surgical procedure in early childhood may be associated with long-term diminution of language abilities and cognition, as well as regional volumetric alterations in brain structure. Read More
Joshua J Davis, Medical Student at Sidney Kimmel Medical College, Thomas Jefferson University responds in a letter to the editor. Read More
Thomas Engelhardt, Pediatric Anesthesiologist, Department of Anaesthesia, Royal Aberdeen Children's Hospital responds in a letter to the editor. Read More
---
Ketamine-Induced Toxicity in Neurons Differentiated from Neural Stem Cells, June 2015
Quantitative analysis shows that the number of differentiated neurons was substantially reduced in 10μM ketamine-exposed cultures in differentiation medium, compared with the controls. Read More
---
Early Exposure to General Anesthesia Disrupts Spatial Organization of Presynaptic Vesicles in Nerve Terminals of the Developing Rat Subiculum, June 2015
Exposure of immature rats to general anesthesia during critical stages of brain development causes significant disruption of the strategic topography of presynaptic vesicles within the nerve terminals of the subiculum. Read More
---
Long-term NMDA receptor inhibition affects NMDA receptor expression and alters glutamatergic activity in developing rat hippocampal neurons, June 2015
Long-term blockade of the NMDA receptor in developing rat hippocampal neurons significantly increased NR1 subunit expression, and that this was associated with an alteration in neuronal activity. Read More
---
Safe Anesthesia For Every Tot – The SAFETOTS initiative, June 2015
The improvement of teaching, training, education and supervision of the safe conduct of pediatric anesthesia are the main goals of the safetots.org initiative. Read More
---
Is this your (paediatric patient's) brain on (anaesthetic) drugs?: The search for a potential neurological phenotype of anaesthesia-related neurotoxicity in humans, May 2015
Given the immense importance for individual wellbeing as well as societal health, intensified research efforts are needed to determine whether or not surgical procedures with general anaesthesia have any long-term effects on the developing human brain. Read More
---
Risk of autistic disorder after exposure to general anaesthesia and surgery: A nationwide, retrospective matched cohort study, May 2015
Exposure to general anaesthesia and surgery before the age of 2 years age at first exposure and number of exposures were not associated with the development of autistic disorder. Read More
---
Carbon monoxide modulates Cytochrome Oxidase Activity and Oxidative Stress in the Developing Murine Brain During Isoflurane Exposure, May 2015
Carbon monoxide-mediated effects could have implications for the development of low-flow anesthesia in infants and children in order to prevent anesthesia-induced oxidative stress. Read More
---
Apnea after Awake Regional and General Anesthesia in Infants: The General Anesthesia Compared to Spinal Anesthesia Study-Comparing Apnea and Neurodevelopmental Outcomes, A Randomized Controlled Trial, May 2015
RA in infants undergoing inguinal herniorrhaphy reduces apnea in the early postoperative period. Read More
---
Predictors of Failure of Awake Regional Anesthesia for Neonatal Hernia Repair: Data from the General Anesthesia Compared to Spinal Anesthesia Study-Comparing Apnea and Neurodevelopmental Outcomes, May 2015
Awake regional anesthesia is a viable alternative to general anesthesia for infants undergoing lower abdominal surgery. Benefits include lower incidence of postoperative apnea and avoidance of anesthetic agents that may increase neuroapoptosis and worsen neurocognitive outcomes. Read More
---
Elevation of Sestrin-2 expression attenuates Sevoflurane induced neurotoxicity, May 2015
These results suggest that the suppressive effects of Sestrin-2 on neuroapoptosis against the Sevoflurane anesthesia in neuronal cells might be associated with modulation of mitochondrial pathway. Read More
---
Impact of propofol anaesthesia on cytokine expression profiles in the developing rat brain: A randomised placebo-controlled experimental in-vivo study, May 2015
This study suggests that propofol anaesthesia does not have a major impact on pro-inflammatory cytokine expression profiles in the developing central nervous system during the brain growth spurt. Read More
---
Regional anaesthesia in neonates, infants and children: An educational review European Journal of Anaesthesiology, May 2015
Performing regional blocks in anaesthetised children is a safe and generally accepted practice. Read More
---
Anesthesia and the developing brain: a way forward for clinical research, May 2015
It may be impossible to conduct a single study to exclude the possibility that anesthetics can produce long-term neurobehavioural changes in humans; however, observational studies will improve our understanding of which children are at greatest risk, and clinical trials will provide the strongest evidence to test the effectiveness of different strategies or anesthetic regimens with respect to better neurobehavioral outcome. Read More
---
Dexmedetomidine Attenuates Neurotoxicity Induced by Prenatal Propofol Exposure, April 2015
Dexmedetomidine attenuates neuronal injury induced by maternal propofol anesthesia in the fetal brains, providing neurocognitive protection in the offspring rats. Read More
---
Perioperative effects of caudal and transversus abdominis plane (TAP) blocks for children undergoing urologic robot-assisted laparoscopic surgery, April 2015
Administration of caudal blocks should be considered for children of suitable age undergoing RAL surgery involving either the upper or lower urinary tract. Read More
---
Only extra-high dose of ketamine affects l-glutamate-induced intracellular Ca2+ elevation and neurotoxicity, April 2015
Long-term exposure to TPS or ketamine at clinical doses during developmental periods may not result in a dose-related potentiation of exogenous glutamate-induced neurotoxicity, once the intravenous anesthetics are discontinued. Read More
---
Developmental stage-dependent impact of midazolam on calbindin, calretinin and parvalbumin expression in the immature rat medial prefrontal cortex during the brain growth spurt, April 2015
These data provide us with one potential mechanism that could account for the lasting neurobehavioral and cognitive deficits observed in the context of anesthesia exposure in the early postnatal period. Read More
---
Neurotoxicity of Generic Anesthesia Agents in Infants and Children: An Orphan Research Question in Search of a Sponsor, April 2015
More studies and trials are needed to address questions about the optimal dose, duration, and frequency of use of anesthetic agents and vulnerable periods of exposure in young children. Read More
---
Low-dose sevoflurane promotes hippocampal neurogenesis and facilitates the development of dentate gyrus-dependent learning in neonatal rats, April 2015
A subanesthetic dose of sevoflurane promotes hippocampal neurogenesis in neonatal rats and facilitates their performance in dentate gyrus-dependent learning tasks. Read More
---
Neurodevelopmental implications of the general anesthesia in neonate and infants, April 2015
In this review, we summarize the current evidence on neonatal anesthetic effects in the developmental CNS and discuss how factors influencing these processes can be translated into new therapeutic strategies. Read More
---
Repeated Exposure to Ketamine-Xylazine during Early Development Impairs Motor Learning-dependent Dendritic Spine Plasticity in Adulthood, April 2015
Our study demonstrates that repeated exposures to ketamine-xylazine during early development impair motor learning and learning-dependent dendritic spine plasticity later in life. Read More
---
Safety and feasibility of xenon as an adjuvant to sevoflurane anaesthesia in children undergoing interventional or diagnostic cardiac catheterization: study protocol for a randomised controlled trial, March 2015
Xenon provides remarkable haemodynamic stability and potentially has cardio- and neuroprotective properties. Unfortunately, evidence is scarce on the use of xenon in the paediatric population. Read More
---
Anesthetic-Related Neurotoxicity in Children – ASA Works in Close Cooperation With FDA and Others to Advance Research, March 2015
Based on their latest approach to investigating and funding studies of anesthetic neurotoxicity, SmartTots and the FDA have been increasingly determined to position the research to hone in on the question of whether the increased risk of cognitive deficits seen in some studies is truly a result of the anesthetic medications or due to another reason entirely. Read More
---
Interventional Procedures for Chronic Pain in Children and Adolescents: A Review of the Current Evidence, March 2015
The potential for severe complications resulting from interventional procedures in the treatment of chronic pain for children and adolescents leaves open a debate on the safety of these procedures, which must be confirmed by more extensive and accurate prospective studies. Read More
---
Special aspects of pediatric anesthesia in ophthalmic surgery, February 2015
In animal experiments it could be proven that neuronal apoptosis could be induced by most of the commonly used anesthetics. It has not yet been clarified whether this has an effect on the neurocognitive development of children. There is, however, widespread agreement that a necessary anesthesia carried out in a correct and controlled manner has no negative consequences for children. Read More
---
Neurosurgical conditions and procedures in infancy are associated with mortality and academic performances in adolescence: a nationwide cohort study, February 2015
Neurosurgery in infancy was associated with high mortality and significantly impaired academic achievements in adolescence. When studying anesthesia-related neurotoxicity and the developing brain, focus on specific surgeries/conditions is important. Read More
---
Pre-administration of curcumin prevents neonatal sevoflurane exposure-induced neurobehavioral abnormalities in mice, January 2015
Curcumin pre-administration can prevent the sevoflurane exposure-induced cognitive impairment later in life, which may be partly attributed to its ability to attenuate the neural apoptosis, inflammation, and oxidative nitrosative stress in mouse brain. Read More
---
Single sevoflurane exposure increases methyl-CpG island binding protein 2 phosphorylation in the hippocampus of developing mice, January 2015
Sevoflurane causes neurotoxicity in the developing brain. This neurotoxicity can be prevented by the N-methyl-D-aspartate glutamate receptor inhibitor memantine. Read More
---
Long-term effects of single or multiple neonatal sevoflurane exposures on rat hippocampal ultrastructure, January 2015
These findings suggest a "threshold effect for general anesthetic-induced neurotoxicity, whereby even brief exposures induce long-lasting alterations in neuronal circuitry and sensitize surviving synapses to subsequent loss. Read More
March
Latest Updates from the IARS Annual Meeting, March 21-24, Honolulu, HI
Video Presentation Neurotoxicity of Anesthetics in the Developing Brain – A Translational Update Recorded live on March 23 at the IARS Annual Meeting in Honolulu, HI. Panelists: Ansgar Brambrink, MD, PhD; Andreas W. Loepke, MD, PhD; Vesna Jevtovic-Todorovic, MD, PhD, MBA; Andrew Davidson, MBBS, MD, FANZCA
---
SmartTots-Related Abstract Judged Best of Meeting Academic Performance After Anesthesia and Surgery During Childhood: A Large-Scale Nation-Wide Study Pia Glatz, MD, R. H. Sandin, N. L. Pedersen, A. E. Bonamy, L. I. Eriksson, F. N. Granath
---
Research News & Updates
Anesthetic neurotoxicity–clinical implications of animal models. The FDA collaboration SmartTots recommends undertaking large-scale clinical studies and avoiding nonurgent surgical procedures requiring anesthesia in children younger than 3 years of age. Read more
---
Neurodevelopment of children exposed to anesthesia: Design of the Mayo Anesthesia Safety in Kids (MASK) study The expected products of this research will be a detailed phenotype of possible anesthetic-associated neurotoxicity in humans, utilizing a robust patient database and neuropsychological testing battery, and the first comparison of effects of anesthetic exposure in children and nonhuman primates performing nearly identical behavioral tasks. Read more
---
Is There Evidence for Long-Term Neurocognitive Effects of Sedatives Given the public health implications of anesthetic and sedative drugs on the developing brain, this chapter will discuss relevance of these issues in the context of the management of sedation in pediatric patients undergoing diagnostic and painful procedures.  Read more
---
A comparison of functional magnetic resonance imaging findings in children with and without a history of early exposure to general anesthesia fMRI appears to be a useful tool in evaluating the long-term effects of early exposure to general anesthesia. Read more
---
Dexamethasone but not the equivalent doses of hydrocortisone induces neurotoxicity in neonatal rat brain. Hydrocortisone is probably safer to use than dexamethasone in the immediate postnatal period in neonatal rats. Cautious extrapolation of these findings to human premature infants is required. Read more
---
Altered Metabolomic Profiles May Be Associated with Sevoflurane-Induced Neurotoxicity in Neonatal Rats. Our data indicate that sevoflurane anesthesia causes significant oxidative stress, neuroapoptosis, and cellular ultrastructure damage, which is associated with altered brain metabotype in the neonatal rat. Read more
---
Hyperexcitability of Rat Thalamocortical Networks after Exposure to General Anesthesia during Brain Development Drugs that regulate thalamic excitability may improve the safety of GAs used during early brain development.  Read more
---
Repeated Exposure to Ketamine-Xylazine during Early Development Impairs Motor Learning-dependent Dendritic Spine Plasticity in Adulthood Repeated exposures to ketamine-xylazine during early development impair motor learning and learning-dependent dendritic spine plasticity later in life. Read more
---
Neuroprotective effects of pterostilbene against isoflurane-induced apoptosis through regulating the JNK and PI3K/Akt pathway in neonatal rats Observations suggest that pterostilbene was able to effectively reduce isoflurane-induced neurodegeneration. Read more
---
Effect of apoptosis in neural stem cells treated with sevoflurane Sevoflurane can inhibit the central nervous system by activating γ-Aminobutyric acid (GABA) is a known inhibitory neurotransmitter in central nervous system.  The result is apoptosis of neural stem cells, thus leading to the NSCs degeneration. Read more
---
Molecular pathways of mitochondrial dysfunctions: Possible cause of cell death in anesthesia-induced developmental neurotoxicity. The molecular processes of mitochondrial dysfunction should be understood to develop novel therapeutic strategies that can prevent anesthesia-induced neurotoxicity and provide neuroprotection against developmental central nervous system. Read more
---
Propofol inhibits proliferation and induces neuroapoptosis of hippocampal neurons in vitro via downregulation of NF-κB p65 and Bcl-2 and upregulation of caspase-3 These results indicated that downregulation of NF-κB p65 and Bcl-2 likely led to the caspase-3 activation, triggered apoptosis and inhibited the neuronal growth and proliferation that we have observed in our in vitro systems. Read more
---
Pre-treatment with a Xingnaojing preparation ameliorates sevoflurane-induced neuroapoptosis in the infant rat striatum. These data suggest that the standardized Chinese herbal medicine XNJ has an antiapoptotic effect against sevofluraneinduced cell loss in the striatum. It thus holds promise as a safe and effective neuroprotective agent. Read more
---
Safety and feasibility of xenon as an adjuvant to sevoflurane anaesthesia in children undergoing interventional or diagnostic cardiac catheterization: study protocol for a randomised controlled trial. Read More
October 2012
Experts Work Towards Developing Consensus Regarding Anesthetic Safety in Children
Although the anesthesia community and the FDA agree there are insufficient data to demonstrate a causal link between the use of anesthetics and neurotoxicity in the human pediatric population, the need has grown to communicate accurately to practitioners and parents the current understanding of the risks. On September 10, 2012, the International Anesthesia Research Society (IARS) and the U.S. Food and Drug Administration (FDA) held a SmartTots Scientific Workshop with the goal of developing a consensus statement regarding the safety of anesthetic and sedative drugs administered to infants and young children. Over 60 experts in pediatric medicine and patient safety attended. Read More
---
Recent Research Articles
SmartTots: A Public-Private Partnership Between the United States Food and Drug Administration (FDA) and the International Anesthesia Research Society (IARS)
A history of the SmartTots public-private partnership between the IARS and FDA is presented. SmartTots was established to raise money for research to better understand the relationship between sedative and anesthetic agents and neurotoxicity in the developing brain. Read More
---
Propofol at Clinically Relevant Concentrations Increases Neuronal Differentiation But Is Not Toxic to Hippocampal Neural Precursor Cells In Vitro
Propofol in the early postnatal period has been shown to cause brain cell death. One proposed mechanism for cognitive dysfunction after anesthesia is alteration of neural stem cell function and neurogenesis. The authors examined the effect of propofol on neural precursor or stem cells (NPCs) grown in vitro. Read More
---
General Anesthesia: A Gateway to Modulate Synapse Formation and Neural Plasticity?
Appropriate balance between excitatory and inhibitory neural activity patterns is of utmost importance in the maintenance of neuronal homeostasis. General anesthetic–induced pharmacological interference with this equilibrium results not only in a temporary loss of consciousness but can also initiate long-term changes in brain function. Read More
---
Anesthetics and the Developing Brain: Time for a Change in Practice? A Pro/Con Debate
Early clinical observations, approximately 60 years ago, raised the possibility of a causal link between anesthesia exposure and CNS dysfunction in young children. However, this issue only gained widespread interest following the publication of experimental data less than 15 years ago. Read More
---
Upcoming Events
Society for Pediatric Anesthesia's 2012 International Assembly for Pediatric Anesthesia
October 11-12, 2012, Washington, DC Related Sessions
Keynote: IARS Lecture – SmartTots
Anesthetics and the Developing Brain: Time for a Change in Practice?
Visit SmartTots at Booth 20!
---
SNACC 40th Anniversary Annual Meeting
October 11-12, 2012, Washington, DC Related Sessions
Poster Session: Neurotoxicity 1
Visit SmartTots at Booth 4!
---
American Society of Anesthesiologists' Anesthesiology 2012
October 13-17, 2012, Washington, DC Related Sessions
Visit SmartTots in Concourse A!
---
American Academy of Pediatrics National Conference & Exhibition
October 20-23, 2012, New Orleans, LA Related Sessions
Visit the SmartTots booth at the Surgical Reception following the Joint Surgery Conference!
September 2012
SmartTots-Funded Research Projects
SmartTots is pleased to announce Robert Block, PhD and Caleb Ing, MD as the recipients of our inaugural round of research grants. Dr. Block and Dr. Ing are investigating the existence of a clinical signal suggesting poor neurocognitive outcomes as the result of early exposure to anesthesia. Both recipients received $100,000 to fund their studies. Read More
---
Cale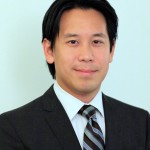 b Ing, MD Columbia University Anesthetic Exposure Duration and Effects on Cognitive and Language Ability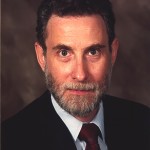 Robert Block, PhD University of Iowa General Anesthesia During Human Infancy and Brain Development IARS Awards $750,000 Grant to Investigate Effect of Anesthetics in Non-Human Primates (NHPs) IARS awarded Ansgar Brambrink, MD, PhD, of Oregon Health & Science University, with a $750,000 research grant to investigate long-term consequences of anesthesia exposure in infant non-human primates (NHPs), an experimental model with high translational relevance to the human condition. Dr. Brambrink's studies will determine whether negative consequences occur in non-human primates, which should bring the scientific and medical communities closer to translating the animal data to humans. Read More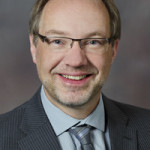 Ansgar Brambrink, MD, PhD Oregon Health & Science University Long-Term Outcome of Single vs. Triple Anesthesia Exposure of Infant Monkeys
---
Special Thanks!
The Japan Society for Clinical Anesthesia Donates $20,000!
The Japan Society for Clinical Anesthesia (JSCA) has demonstrated its commitment and support of the SmartTots Initiative with a donation of $20,000 for pediatric anesthesia research. Read More
---
Over $17,000 Raised for SmartTots Research at the IARS 2012 Annual Meeting!
Thank you to all who attended the 2012 Party with a Purpose fundraiser, held at this year's IARS Annual Meeting in Boston, on May 20, 2012. The event hosted